Services Provided
Graphic Design, Brand Development, Copy Writing, Book Development
Discover the Problem
Our client needed a book to promote its company brand position.
Define a Successful Outcome
As companies grow and strengthen, it can become tedious and difficult to demonstrate to others all that has changed in a timely manner. It was our job to help our client put those details into a cohesive format that visually tells the story.
---
WestRock is one of the world's largest paper and packaging companies with locations in over thirty countries.
WestRock came to us with a need to create a book that will promote its company brand position as it has evolved and developed over the past few years. This book will be used both internally and externally to demonstrate certain aspects of their brand. After receiving their copy suggestions, we revised it into a cohesive format and then sourced images. We designed layout concepts for the client to choose and approve of, then through many rounds of revisions, we developed the final book.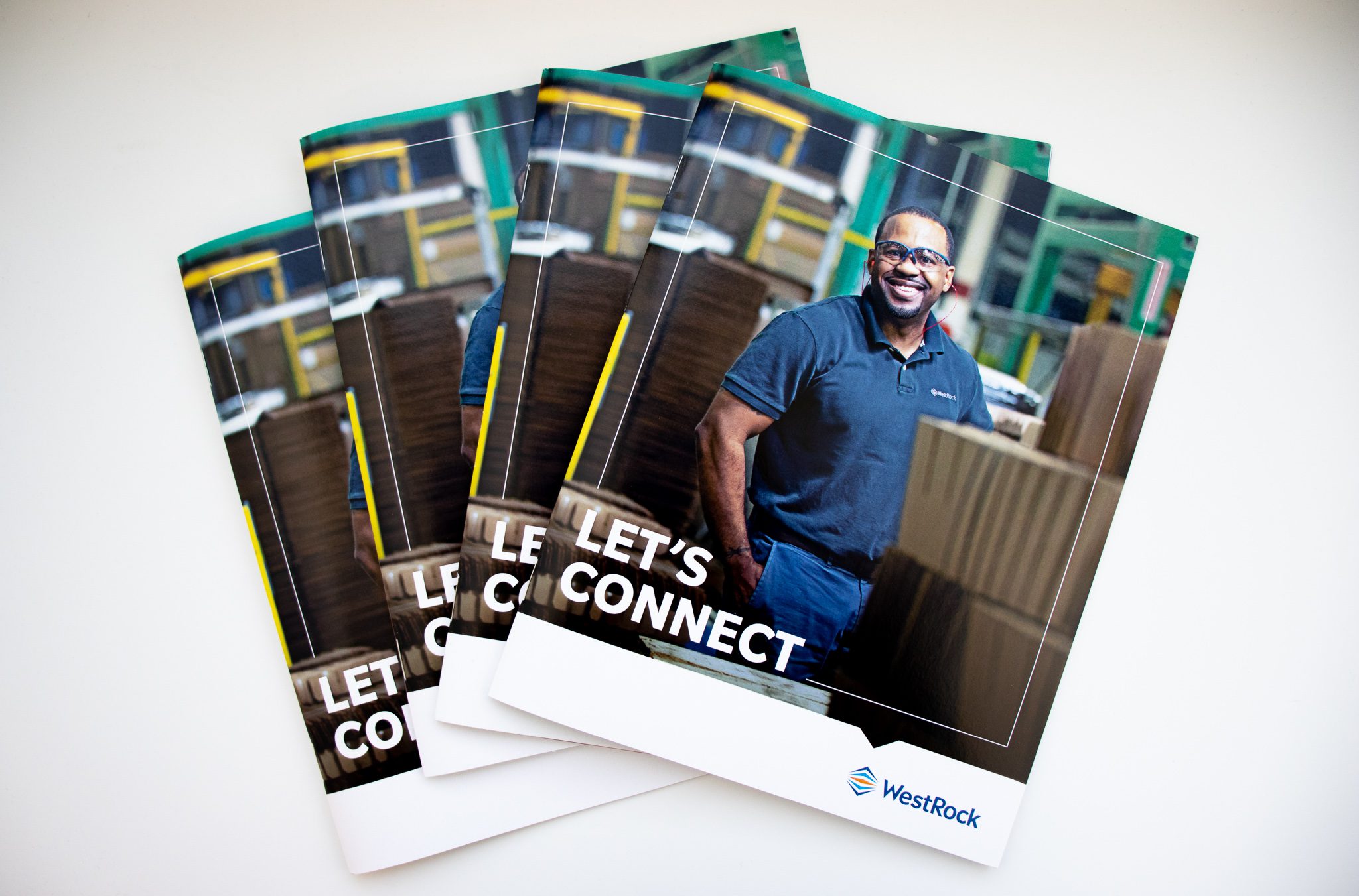 ---
Activate Results
We developed a thirty-page book for WestRock to use to promote its company's brand position. This book was printed in bulk for employees to use as a resource, as well as placed on the homepage of their website in a pdf format.