Louisiana Hot Sauce Video Series
Until recent decades with the introduction of technology, stories and family history were passed down from generation to generation through written documents and word of mouth. Louisiana Hot Sauce is a company with a large, family history with decades of stories rich in tradition and values. When Southeastern Mills acquired them, they realized that Louisiana Hot Sauce didn't have any visual way to creatively tell that story. Having already scheduled a trip to the facility to take footage for content-based videos, we packed up and traveled with them to New Iberia, Louisiana to help tell these stories of tradition and history to teach customers the ins-and-outs of not only the company but the hot sauce industry as a whole.
Video Production

Copywriting

Storyboard Developement
Southeastern Mills is a fourth-generation food company that offers a wide range of ingredient solutions for food processors, foodservice companies and consumers.
At the time that they came to us with this challenge, they had just acquired a new company - Louisiana Hot Sauce. The previous owners of Louisiana Hot Sauce hadn't updated their digital or video marketing to tell the story of the company, which Southeastern Mills found was very important to do. They were also just about to launch a series of workshops called "Hot Sauce 101" and needed videos to support them. The challenge is taking an established brand and quickly refresh its marketing, sales collateral, and strategy in a way that can be later repurposed. .
Often, companies desire a creative way to tell the story of how it came to be. Southeastern Mills came to us wanting to do this for one of their new products. Our objectives during the Southeastern Mills team tour of the Louisiana Hot sauce facility was to capture video footage of the hot sauce process, the facility, the staff, and the company's personality. This footage would be specific and intentional, and be created into three separate videos targeted towards foodservice professionals, prospective clients, and people who want to learn more about the brand. We wanted to catalog additional footage and photos that could be used for content at later times. We also wanted to create personal relationships with key influencers in the company to be able to work cohesively with them again.
The Southeastern Mills team traveled to New Iberia, Louisiana for a behind-the-scenes tour of the facility and production routine. Our team gathered our cameras and accompanied them to shoot footage to use for three different videos that together tell the story of Louisiana Hot Sauce. After creating a storyboard and a shot list for each of the videos, we filmed at their facilities and conducted one-on-one interviews with key team members. Upon returning home, we wrote a script for each video and hired voice-over talent to narrate them. We cataloged all footage and photos, and gathered noted everything that was unused for later content needs.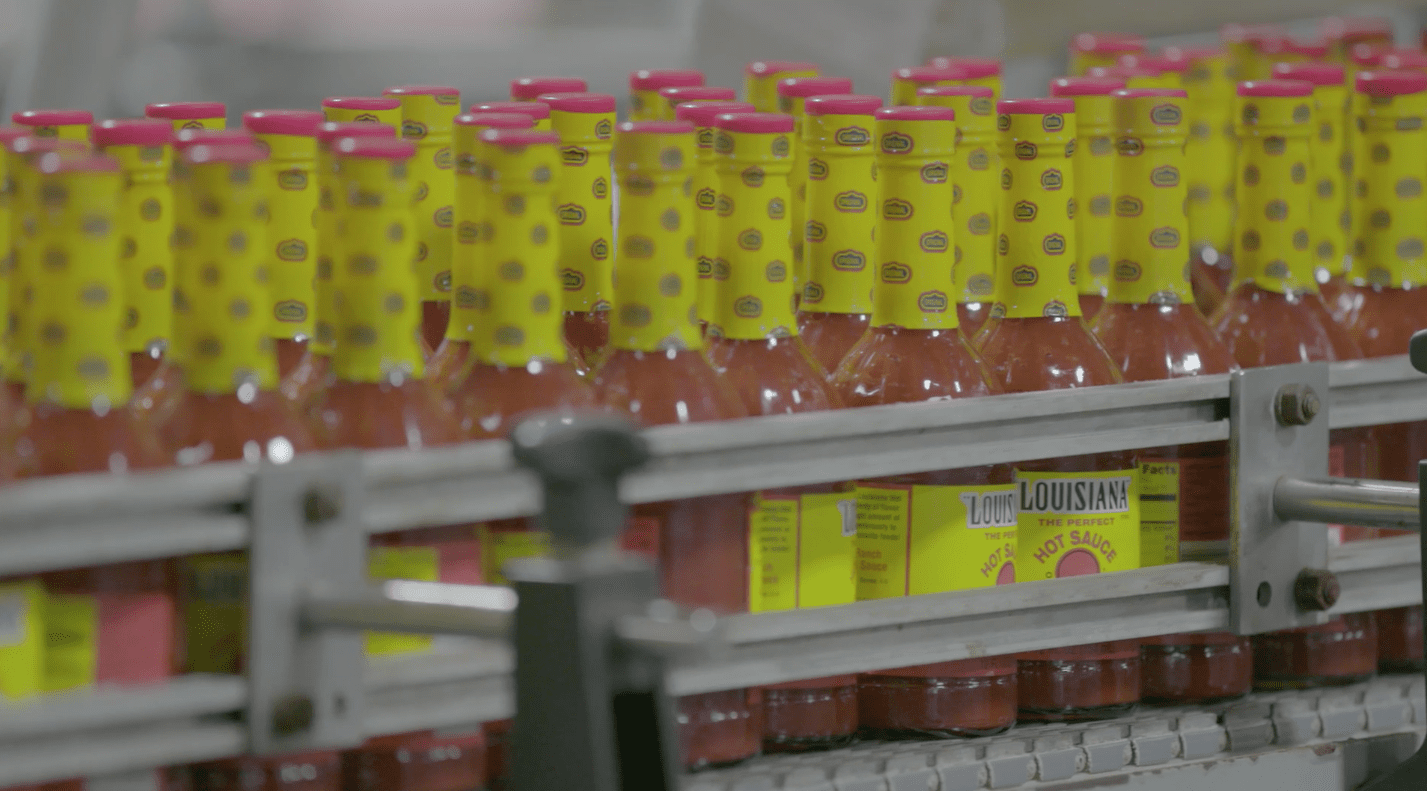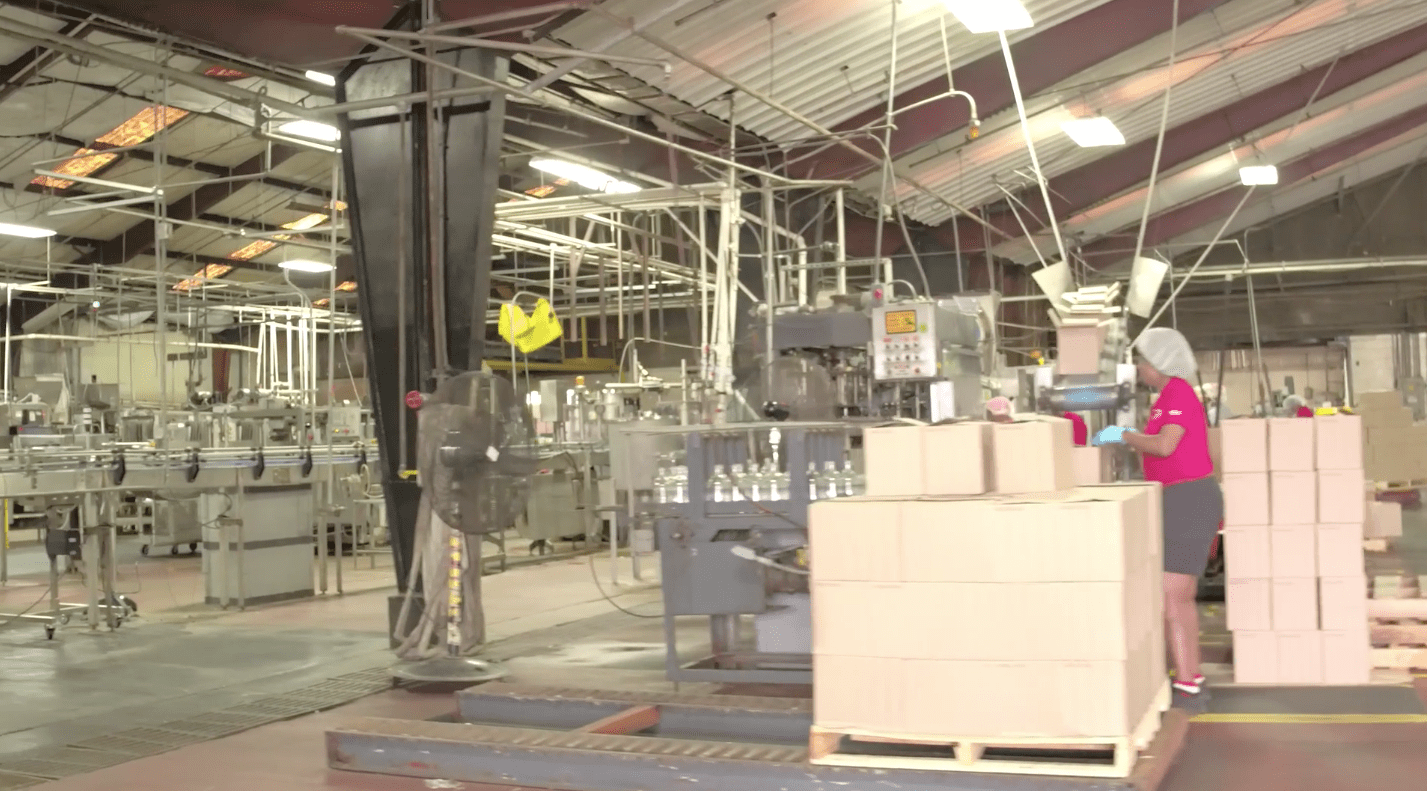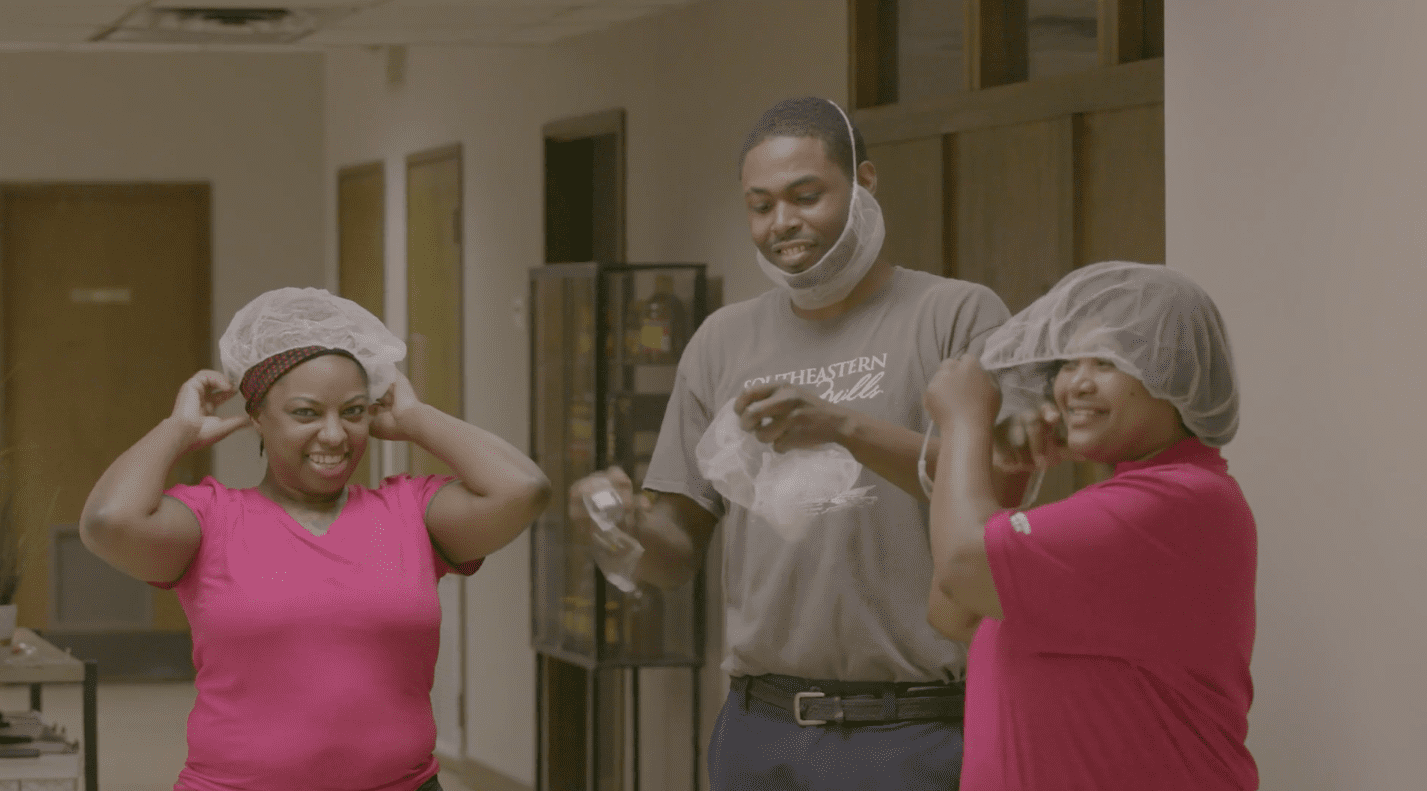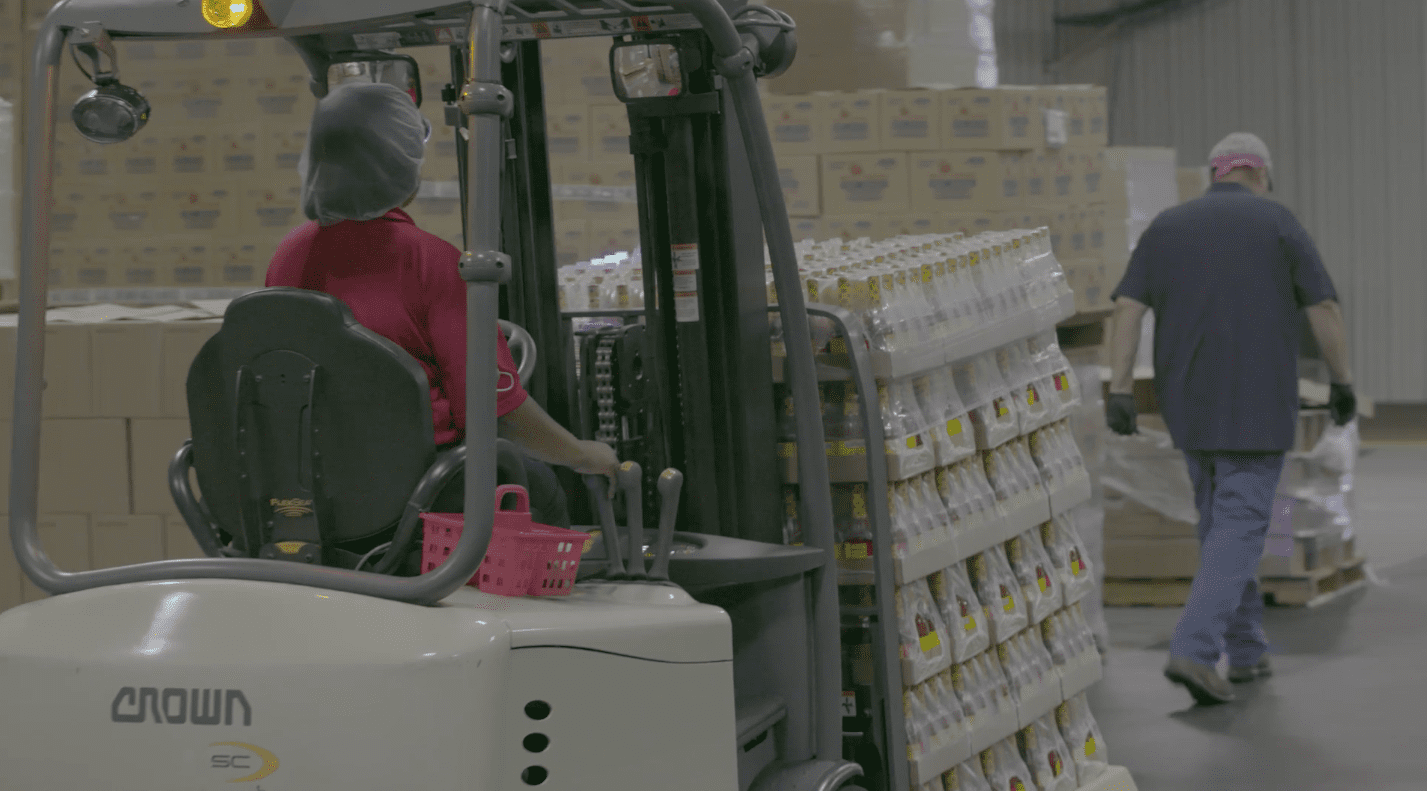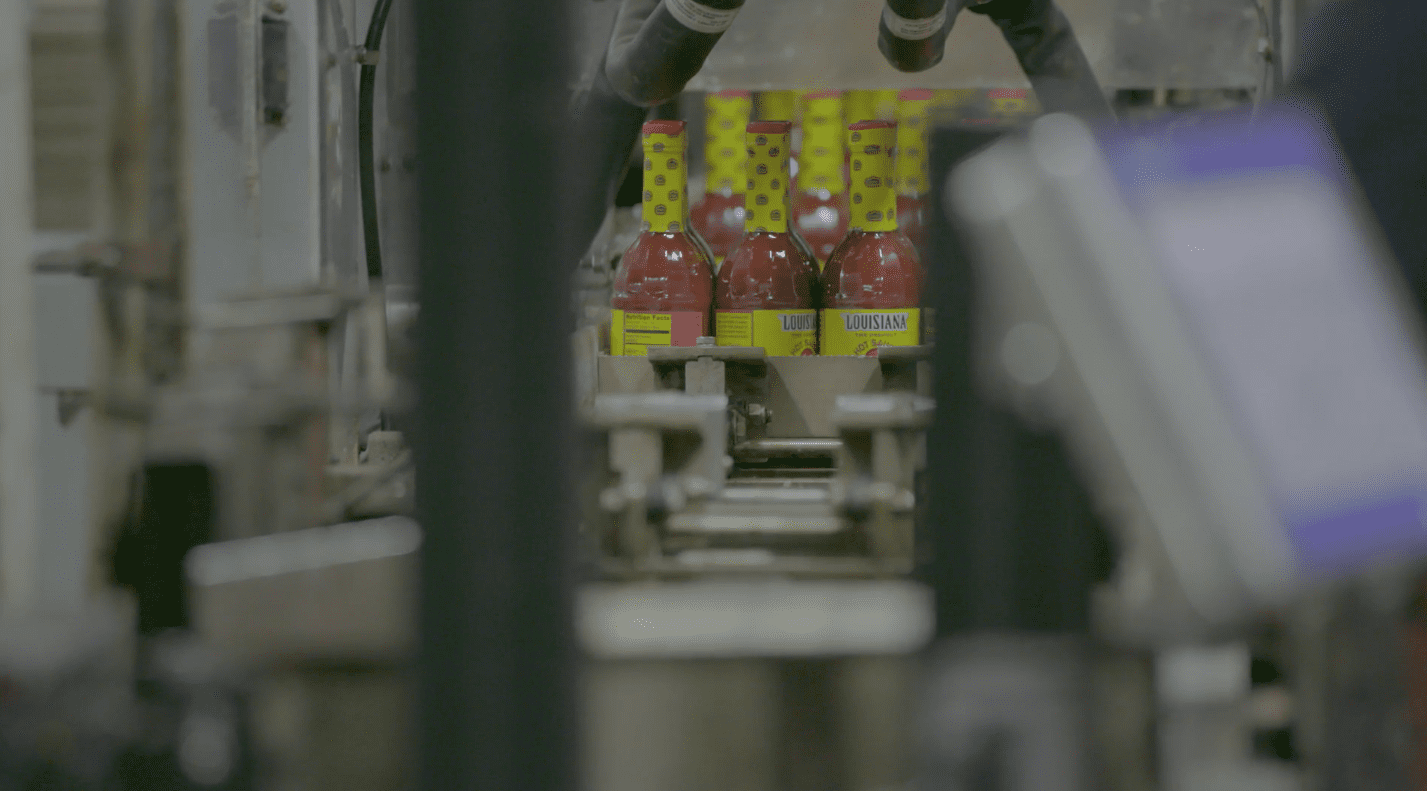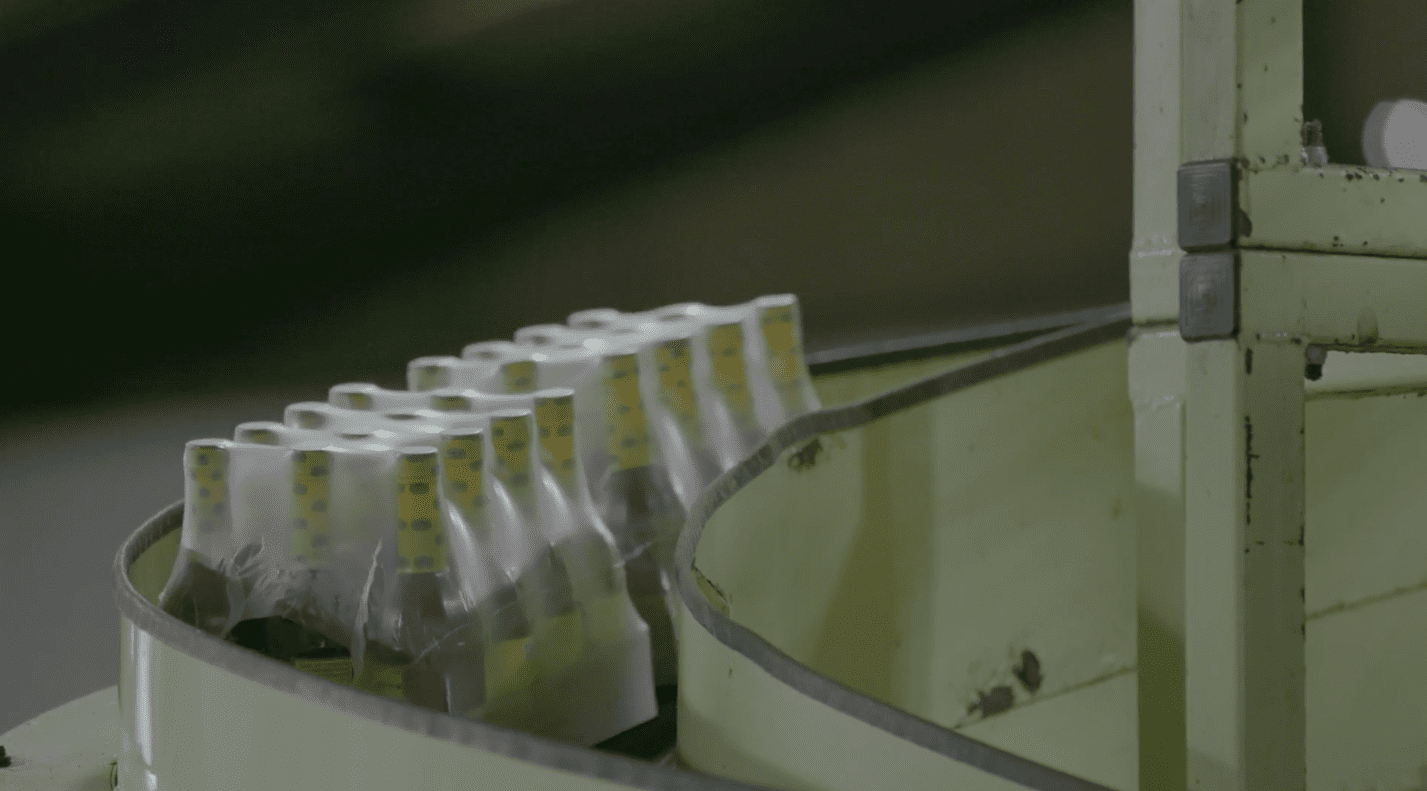 After capturing video footage and photography that showcased the hot sauce making process, the facility, the staff, and the company's personality, we put together three videos. They walked through the company's history, the company's culture, and the product manufacturing process. Each video is between two and five minutes long and is being used both internally and externally by Southeastern Mills and Louisiana Hot Sauce collectively. They have hosted dozens of workshops using these videos, as well as assisting in marketing and sales initiatives.
If your business is in need of a video that effectively tells a process or background story, we would love to hear from you.
Contact us at video@overtoneagency.com, give us a ring (678) 487-8022 or fill out the form below.