Los Angeles Dine Around Map
One of the best ways to fully experience a new place is to eat your way through it. When you have a really good or a really bad experience in taste, your body automatically remembers your environment around you, the temperature, what you see in that moment, how it smells, and more. The way that all of these factors interact with your senses to create a pleasant (or unpleasant) experience is called sensory synesthesia, a term that scientists have studied for decades. When our friends at Southeastern Mills told us that they were taking their clients to Los Angeles for the first time, we thought what better way to give them a memorable experience than to provide a way for them to eat their way through the city, to trigger these positive sensory memories. From street tacos to fine dining, see below how we created the map of highest rated food spots in Los Angeles.
Graphic Design

Print Design
Southeastern Mills is a fourth-generation food company that offers a wide range of ingredient solutions for food processors, foodservice companies, and consumers.
In order to broaden their exposure and strengthen their palettes, Southeastern Mills often visits restaurants outside of their normal exposure. Southeastern Mills had arrangements to host one of their customers in Los Angeles, California. Since they are in the foodservice industry, they came to us with an idea to take their customers on a tour of different cuisines throughout the city. They wanted us to create a map that could be used for this tour.
In order to successfully make this an enjoyable experience for both the Southeastern Mills team and their clients that were meeting them in Los Angeles, we needed to do our research on restaurants in the city. We created a list of around thirty restaurants and then narrowed it down to choose a diverse and well-rated dining experience over the days that they were there. We wanted to come up with a style that was visually appealing, while taking into consideration size and usefulness of the map to be convenient for carrying around.
After doing research to find the restaurants and their locations, we were to determine a foldable map that would creatively display each featured restaurant around the city would be best. Once we established a map size and the number of panels, we created a Pinterest board to capture different map designs for inspiration. The dine around was happening in less than a month so we had to be strategic with our time. Once Southeastern Mills selected one of the design styles presented, we created multiple layout options for them to review. The first layout option featured the map centered with the list of restaurants surrounding the map, which ended up being the one they selected. After the layout selection, our copywriter creatively wrote a summary description of each restaurant, and our designer created the brochure and map layout.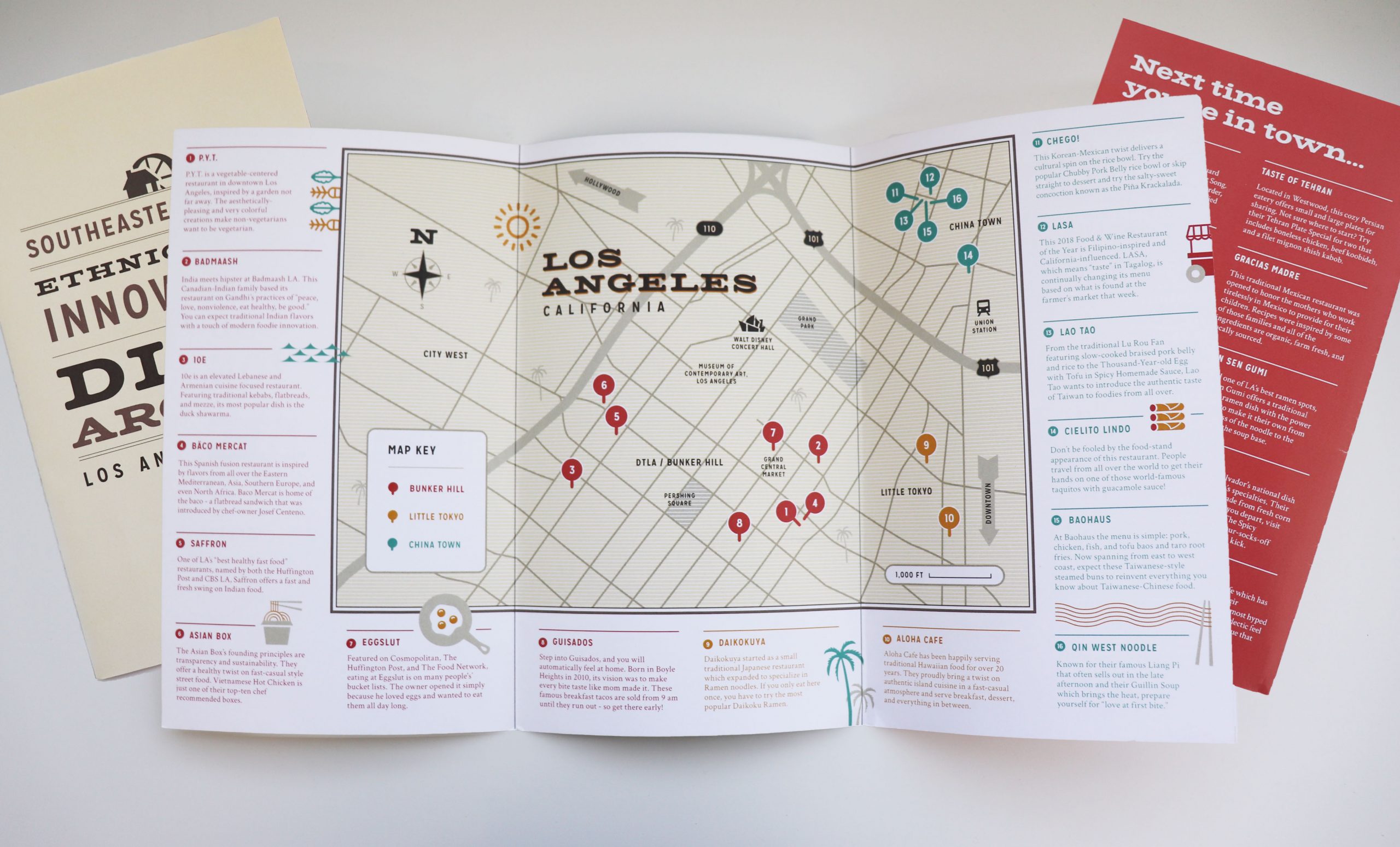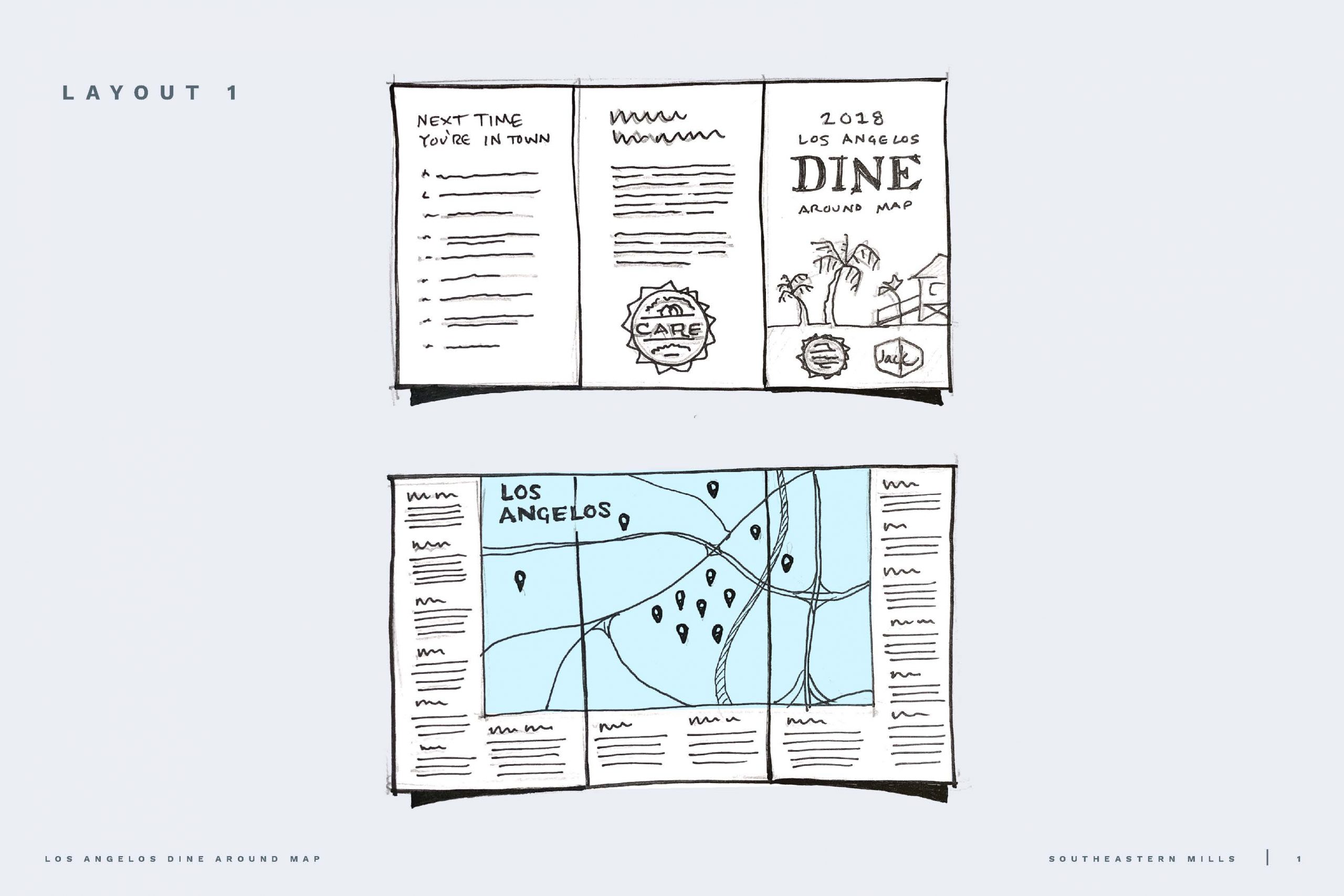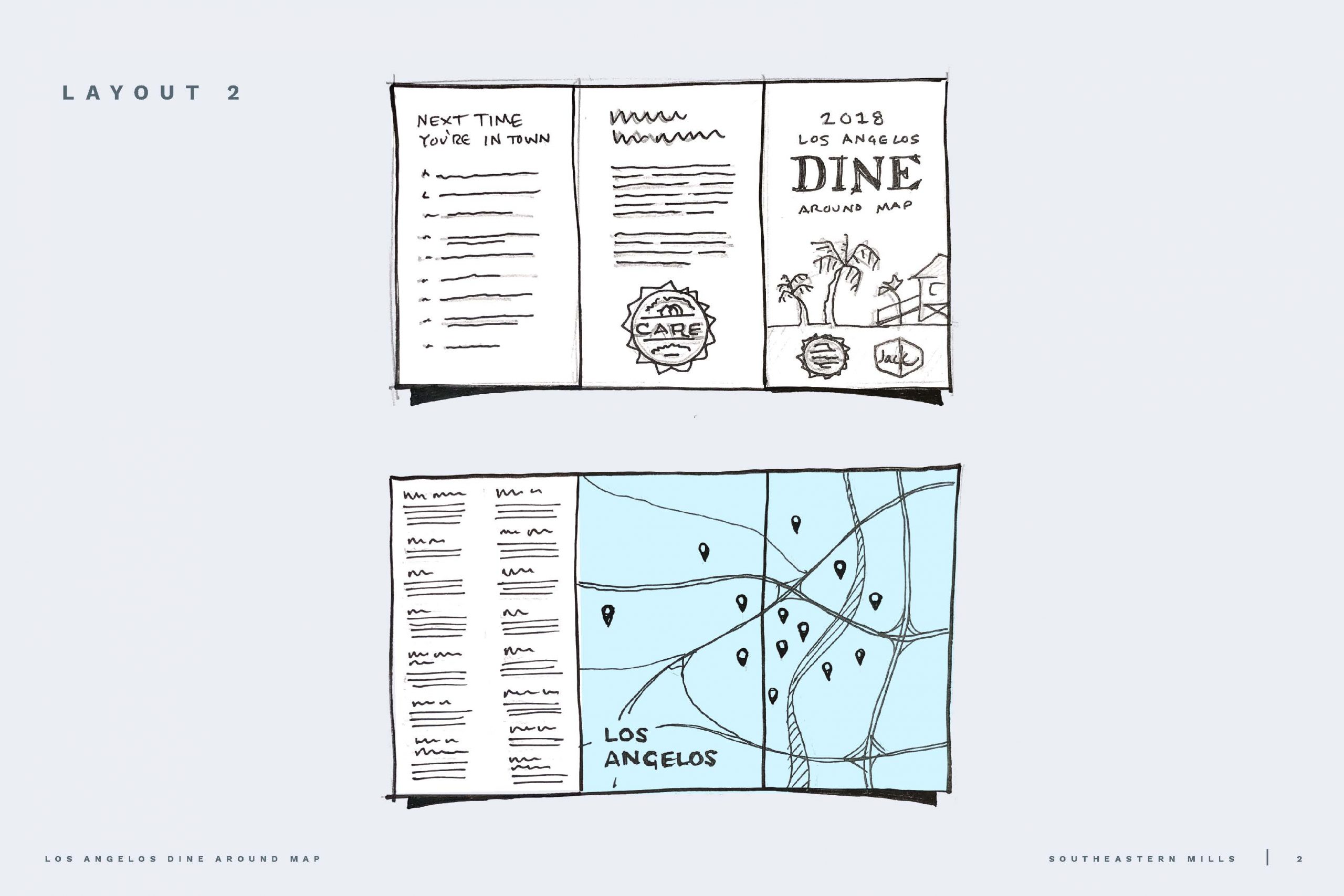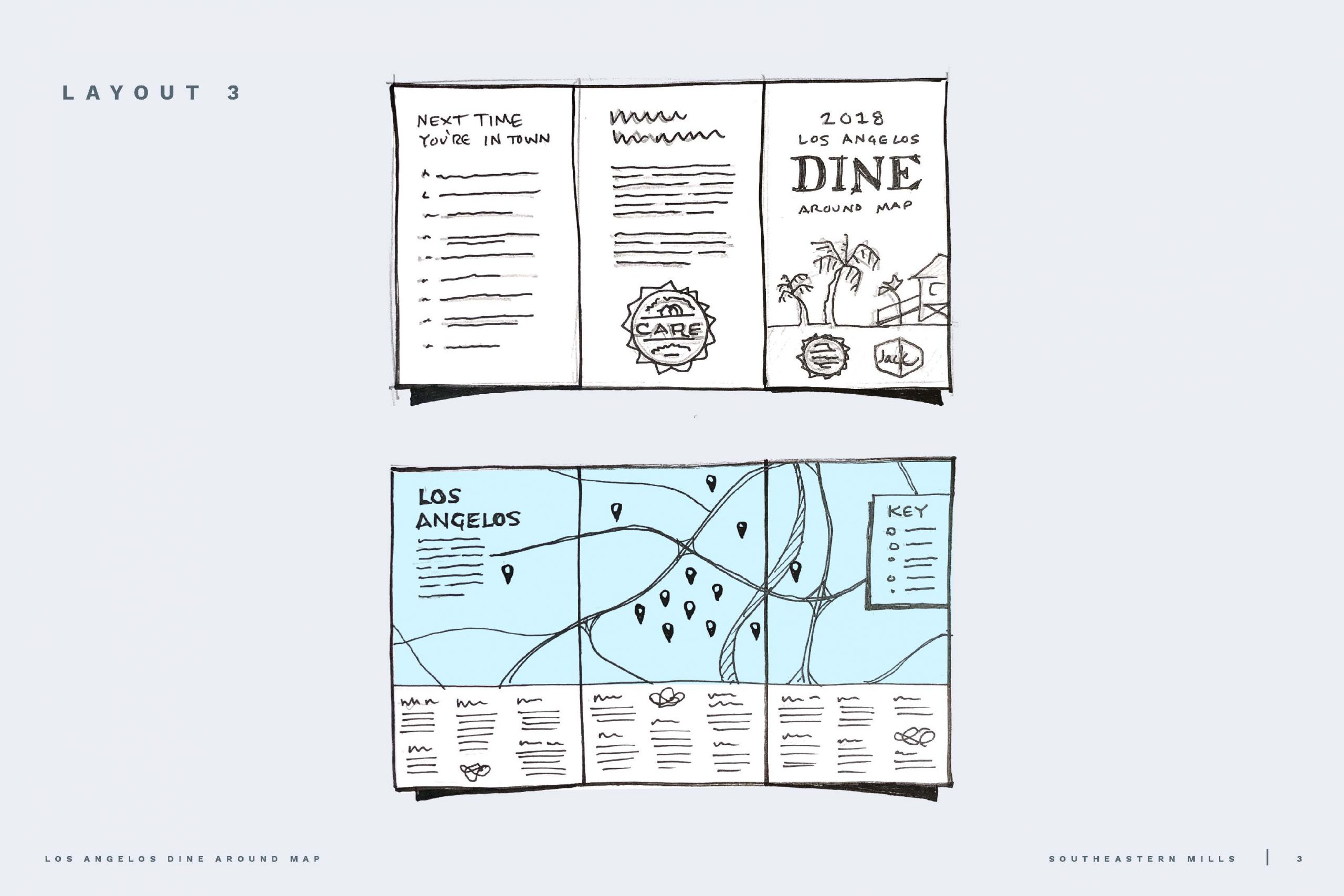 We successfully planned, designed, printed, and delivered the maps within our project budget and timeline of less than one month. The maps were popular among all Southeastern Mills' customers, especially the ones that were on the trip that got to experience it firsthand. The maps were not only useful in locating each restaurant while they were there, but they also served as a personal souvenir after the dine-around experience. And to top it all off, one of the restaurant owners caught wind of the experience and asked for copies for himself.
If your business is in need of a creating a memorable and unique customer experience, we would love to hear from you.
Contact us at video@overtoneagency.com, give us a ring (678) 487-8022 or fill out the form below.