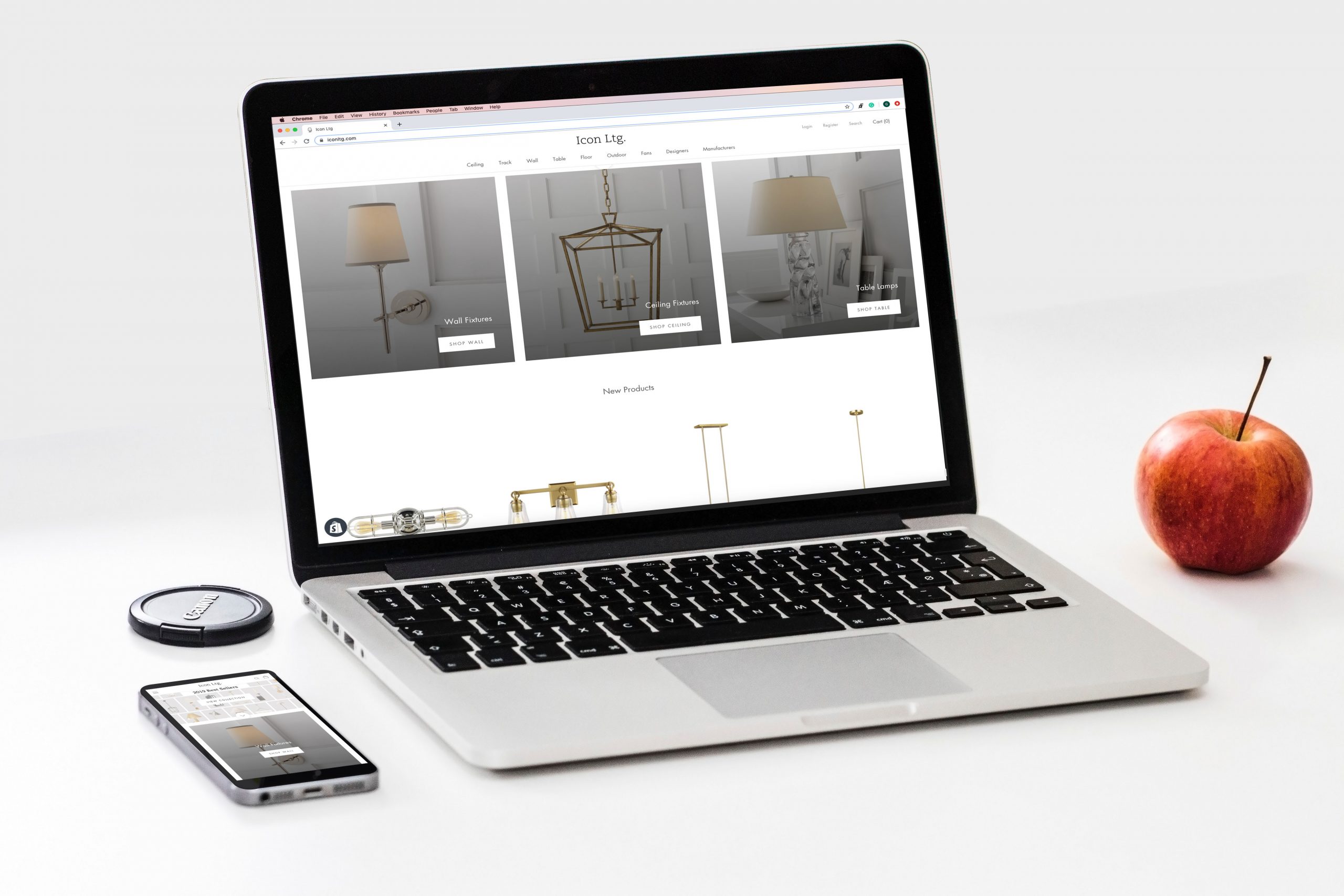 Services Provided
Website Development, Digital Marketing, Social Media Marketing, Content Creation, Copywriting, Graphic Design
Discover the Problem
With a set goal to increase revenue, Icon Ltg. was looking to expand its marketing strategy to include digital marketing tactics in order to meet this goal. One crucial component of the marketing strategy is to focus on content marketing through social media channels.
Define a Successful Outcome
Having a strategic online presence, especially for an eCommerce-based company, is very important and can impact crucial areas such as sales and revenue. It is our goal to get a steady increase in web traffic on their online store to raise sales by [ _%]. To do this, we will put effort into increasing social media traffic that will then point to the website.
---
Icon Ltg. is a "to the trade" lighting showroom that specializes in working with designers and builders.
When they decided that they were ready to vamp up their online presence, they came to us to develop and implement a strategy to increase traffic and revenue. We will develop content and social media marketing strategy On top of all social media platforms including Instagram, Facebook, Pinterest, and LinkedIn, we redid their website to be more customer-centered and user-friendly. We started creating and pushing content out via a new blog and email campaigns. We partnered with designers to gain influence and increase their credibility amongst that community. There are many strategies that we have implemented to increase web traffic and sales via these channels.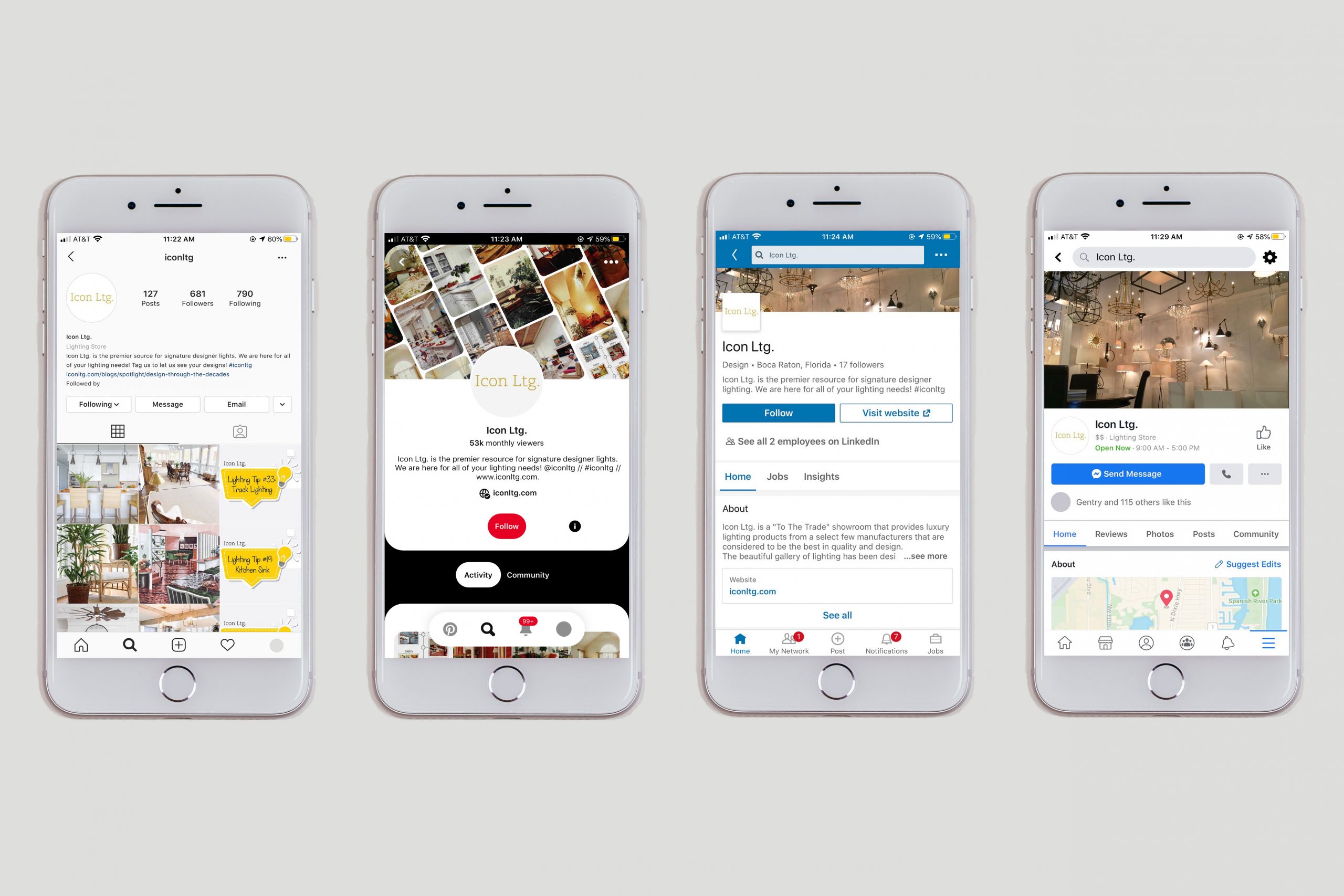 ---
Increased total users by:
Increased total orders by:
Increased total sales by:
Increased sales via social channels by: