Client Rebrand and Website Launch
Website Design
Graphic Design
---
It is with great honor when a lifelong friend, business owner, author, speaker, and coach trusts us with the task of helping rebrand and relaunch their website.
Jody Noland's business was expanding at a rate that we couldn't wait to help her catch up to! Right before the launch of her new book was the perfect time to jump on this opportunity.
Jody Noland is an author, a speaker, a business owner, and a coach, trying to penetrate her way through an industry of creative individuals like herself. For nearly nine years, Jody has been transforming lives with encouraging words through the help of her first book, Leave Nothing Unsaid. Through a season of great loss and hardships, Jody gained an increased desire to inspire and help others affirm their loved ones in lasting, meaningful ways. She wrote the Leave Nothing Unsaid workbook to provide a useful tool for teaching the art of written affirmation and has led letter-writing workshops based on it across the country.

Through her own journey, she also learned that we can always find purpose in our pain if we're willing, and wanted to use her own experience to encourage some of the people closest to her heart: widows. That's why she wrote her newest book, Good Grief! Hope, Help, and a little Humor for your Journey from Wife to Widow. A book in which Jody shares practical wisdom with a dose of healing humor.

One of the biggest challenges that we face is marketing Jody among hundreds of authors and speakers just like herself. We were to create a website that stood out and made a lasting impact for visitors. We did extensive research into what competitors were doing to ensure that we placed Jody on at least the same line as them.

Another challenge we faced was how to turn her brand that was once all about her first book, Leave Nothing Unsaid, into more about her other abilities such as speaking, mentoring and coaching too.

The last challenge we faced was doing all of this during the COVID-19 pandemic. This prevented us from meeting in person, limited our photography and videography, and quickened our turnaround time due to the fact that online learning was a growing industry.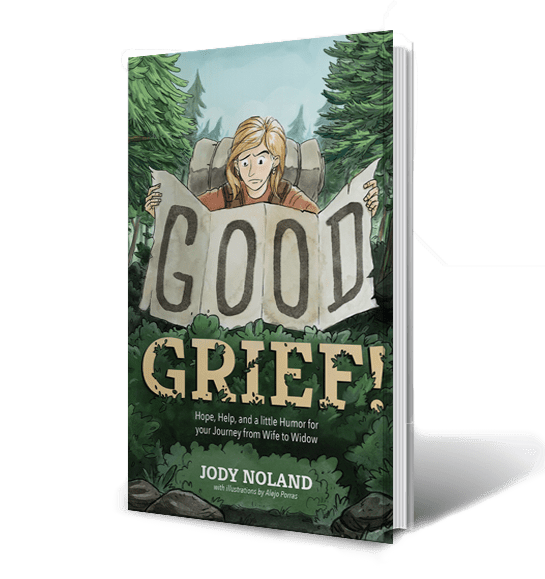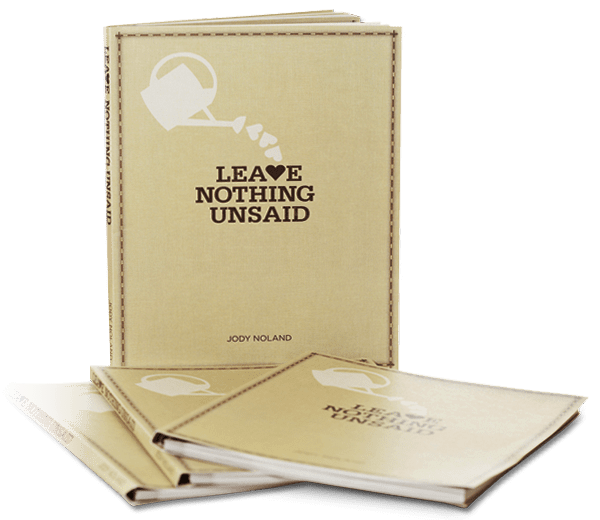 We were to create a website that showcased Jody Noland's books written while also promoting her as a speaker, author, coach, and friend. The goal was to take what was already created with Leave Nothing Unsaid and rebrand it to focus on the new elements of Jody's career that she wants to be featured now too.
A successful outcome would be to deliver and launch this website with rounds of revisions completed by the launch date of her newest book, Good Grief!.
After collaboratively developing all of the content for the website, Overtone Agency and Jody Noland were able to successfully launch the new JodyNoland.com within days of the new book launch. JodyNoland.com is a six-page, full width, responsive website full of information about Jody Noland as an author, speaker, coach and friend, and her two books, Leave Nothing Unsaid and Good Grief!. Built on WordPress with the LearnPress theme, we are able to offer room for growth as Jody expands her business and services such as video hosting and online courses. We used our team's skills of brainstorming, collaboration, graphic design, copywriting, programming and website development to quickly and efficiently make Jody Noland's dreams become reality.