Product Videos, Without Products
Product Design
3D Design and Animation
Storyboarding
Video Production
Video Editing
Copywriting
Creating excitement around product releases is a goal that all companies strive to achieve. After a two-year-long pause of in-person gatherings, a live conference would be the greatest way to announce new products and achieve that level of excitement.
The only problem? The products are still in the final stages of manufacturing. Given only the CAD files, line drawings, and reference photos, we got to work creating product videos with realistic-looking products!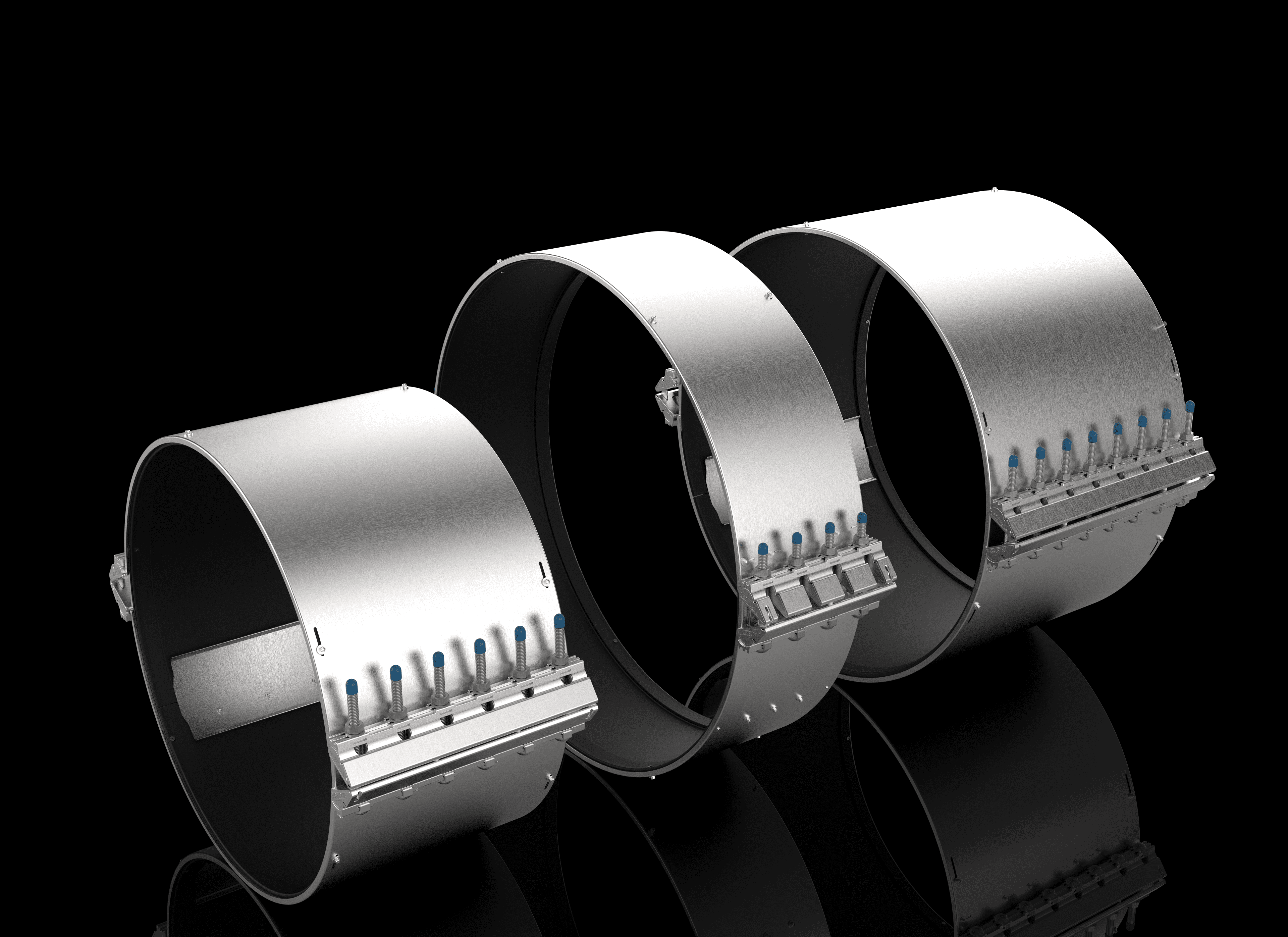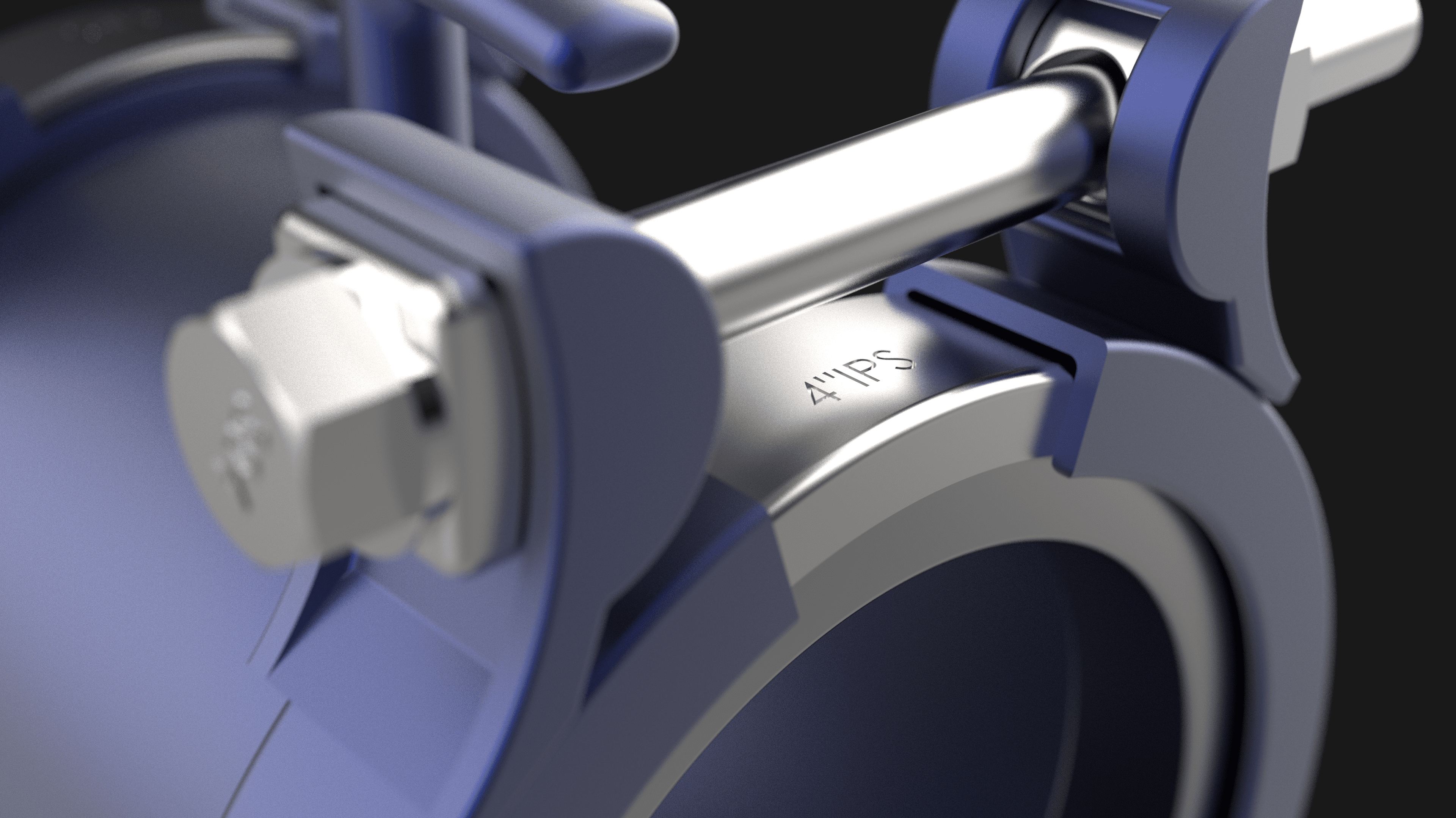 Mueller Water Products is one of the largest manufacturers and distributors of fire hydrants, gate valves, and other water infrastructure products in North America. The American Water Works Association's annual conference, called ACE, is a premier industry event where the water community gathers together to learn, connect, and be inspired to solve global water challenges. Mueller decided that ACE'22 would be the perfect event to announce their newest products in the North American and International Markets, the HYMAX Pro Dedicated Coupling and the HYMAX Versa / Repamax Couplings.
Mueller approached us with a need for videos but had a challenge with the lack of resources they were able to provide. Because the initial batch of products was still in the final stages of manufacturing, they were only able to provide CAD files and a few reference photos of prototype products. This posed challenges to getting the correct elements on each product such as material textures, colors, sizes, and measurements. This lack of information also made it a challenge to turn the products into 3D animations rather than still objects.
With a tight deadline and strict budget, we took on the challenge.
Often, companies desire a creative way to introduce new products. Mueller Water Products came to us wanting to do this for three of their new products, despite having a physical product in hand or any media resources that could be used for a video. Our objectives were to create three separate 60-90 second videos introducing these new products and showcase the features of each product to create excitement among the water community
These videos would be specific and intentional, and targeted toward industry professionals, prospective clients, and people who want to learn more about the products. We had to ensure the products in these videos were realistic and 100% accurate compared to the measurements, materials, and relevant data. All three videos needed to be completed within 6 weeks and stay within the given budget.
Knowing what resources we had and which ones we lacked, we gathered a diverse team of 3D designers. We asked four of them to provide initial designs of each product, aware that they each had their own style of designing. With collaboration with our client and the product team, we narrowed it down to two designers who created the products in a style that was most realistic from the people who should know, the engineers who designed the products!
While working to determine the best designs to move forward with, our team developed video outlines, storyboards and on-screen copy. From there, we provided the designers with specific animation needs of the products rotating, moving, and more.. After receiving animations, our team picked the designer that nailed the product. We used those files to create the final videos for the product launches.

After working together to locate and create missing pieces in the designs of the products, we successfully created three videos to introduce new products into their markets. They walked through each one's unique qualities, how they work, where they are available, and how to find them. Each video is between 60 and 90 seconds long, and they are being used both internally and externally by Mueller Water Products and the HYMAX team. As well as utilizing these videos to announce the products at an annual conference, they are being used to assist in marketing and sales initiatives.